Electro Graphics releases the latest 2021 Series of electrical and photovoltaic design software. Here are the most important features and enhancements introduced about wiring harness in Cablo and about materials list in Tabula.

See all new features 2021:
---


Undo/redo in cable editing
Undo and Redo as a tool available in editing the cable list, connection list, terminal blocks and nameplates.
---
Automatic panel routing in CAD: optimal paths and wire characterization
New options have been introduced to refine the resolution of routing in a panel layout, generated by the wiring diagram.
• 3D Routing (Consider Z elevation): allows you to consider any equipment not mounted on a DIN rail, whose pinout is located more back in the panel, than other elements.
• Consider passage on the edges: makes sure that the algorithm for resolving the wire passage mesh (routing) does not consider only the central axis of the cable trunking, but adds two passage axes near the edges to privilege the connection of the modules side by side, compared to modules on opposite sides of a cable trunking.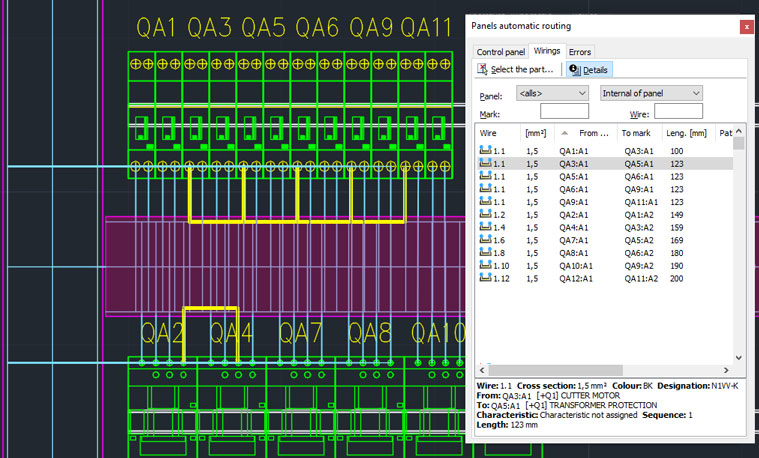 ---
MOLEX connectors
It is now also possible to manage cable lugs and terminal contacts that can be specified with the MOLEX connectors type.
---


Undo/Redo in bill of materials editing
Undo and Redo as a tool available in editing the bill of materials.
---
Printouts with QR codes
The printouts of the Tabula materials may contain the QR code deriving from the Web field compiled in the technical data sheet of the material item, which may represent the link to an online document containing technical or maintenance information for the item. The new QR code label can be used in the customization of all printout templates. The new QR Code list printout is a new default template with the list of materials also identified by QR code.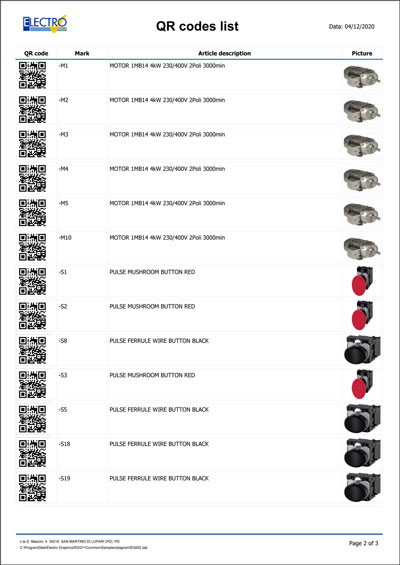 Documents assigned to material items
With the new version, further properties have been introduced.
• Article language: the descriptions of the articles in the list will be those assigned to the material items in the Articles archive according to the chosen language.
• Type of document: classification of the document based on use such as EMC Certificate, RoHS Certificate, Declaration of Conformity, Manual / Datasheet, or other.
---
Archives implementation
Maintenance of the archives for all manufacturers.
---
See all new features 2021:
---